Our Founder and Firm
Why is it that I understand
where you are coming from?

Like many of you, my motivation and interest were in figuring out how I could best help others.
I care deeply about helping physicians make smart decisions to create and protect their wealth. Like physicians, I share the desire to help others live long and heathy lives. I grew up in the corn belt of the Midwest. One grandparent and two uncles were physicians who practiced in rural Nebraska. My grandfather traveled from farm to farm and house to house seeing whole families at each stop. They all practiced medicine ranging from delivering babies, taking care of any type of illness and, of course, end of life. I saw how they took care of their patients' one person at a time. The lessons I learned from them about hard work and putting their patients' interests first remain indelible.
In the early 1980's I became a mental health professional, helping an eclectic population of people with problems and concerns ranging from depression to the most severe mental illnesses. Eventually I established my own outpatient clinic— an experience that quickly taught me the realities facing all clinics and the medical community. I understood that if I followed the rules I would get paid—but only when claims were submitted exactly right. My whole business was dependent upon who would pay and when. As managed care entered the picture, I found running the practice to be ultimately untenable.
My experiences taught me that the two primary pain points in life are physical and financial well-being. I learned caring for others was imbedded in my DNA. I decided to provide my care as a financial advisor.
Over years of hard work I refined skills to help people make smart decisions with their money. During market downturns I saw folks make emotional choices with their money resulting in extremely costly errors that threatened their financial security. Early on, I experienced an "AH HA" moment seeing how my mental health knowledge in concert with my financial expertise could really have a positive impact on people's lives and futures.
I realized how maintaining a healthy lifestyle and taking sound preventative steps to mitigate risks were essential to both physical and financial health. I crafted a very unique approach that explores all domains of personal finance - understanding my clients' values, fears, family dynamics, deeply felt desires and more. As I fleshed out my process, I experienced a second epiphany. In order to truly impact lives, I needed to move from generalist to specialist.
To provide world class care, required specialization, extended education and specific focus in order to become exceptional in helping a select group, physicians, excel in decision-making. Even though highly intelligent, physicians are as susceptible as anyone else to pitfalls that financial markets and bad financial advice present. What's more, their time and efforts are best spent doing what they do so well—helping their patients— rather than trying to navigate taxes, estate planning, investments, wealth protection along with family financial concerns and challenges.
As I learned to focus, I recognized the need to assemble a team. No one person can claim to provide exceptional care alone. So, I vetted the accounting, legal, investment and insurance communities assembling a team of experts willing to actively collaborate on clients' situations in order to develop exceptional advanced planning strategies for my clients.
Ultimately, I believe that physicians—scientists who spend so much of their lives helping others—deserve expert help themselves when it comes to making the best possible financial decisions for themselves and their families. That's my goal and mission every day at Plan to Invest.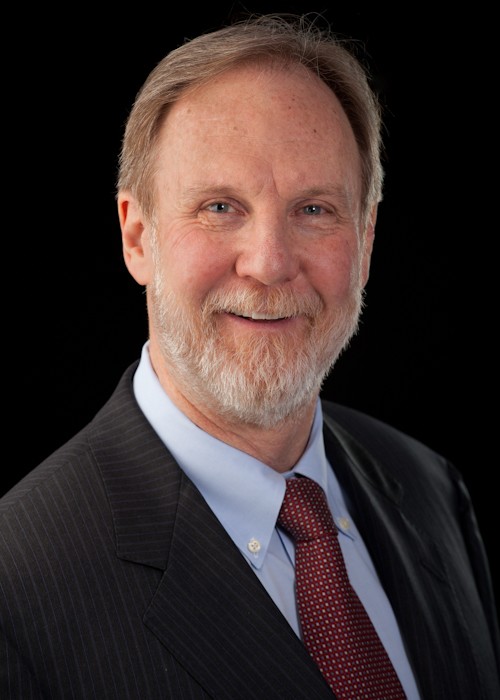 "I have met too many people that live day by day in their financial lives and have no story or vision for how they are going to take care of their vast financial demands over the long term. Helping others create their own story is compelling and powerful. Their story is the basis of their business for life plan in all their domains of finance (wealth enhancement, wealth transfer & wealth preservation). The knowledge that comes from developing a personal story dispels the fears and builds confidence to steadily wear down even the most formidable challenges."
For more than a decade, I have served clients in the telecommunications and health care industry.

The best financial plan is the result of

years of experience, understanding and continued learning.
As an independent financial advisory firm, Plan to Invest Capital Management is not affiliated with any one company and as such, not restricted to proprietary financial products. This allows us to keep our client's interests first, focusing on them and the most effective approach toward managing your financial life and achieving your goals. As your personal CFO, PTICM offers assistance with wealth enhancement, wealth transfer and wealth preservation along with asset allocation models while building a personal relationship.
Financial Planning is a skill that takes expertise, discipline and rigor.

Your Personal CFO
The secret to success and meaningful achievement is focused and persistent personal effort. Planning does not guarantee fulfillment. The opportunity to build real and meaningful value comes when you are connected to your sincerest dreams, hopes and values. When you put the power of your vision behind your financial plan, your achievements can be great.
Why A Personal CFO
Through expert analysis and strategic insight, a personal CFO will create a planned roadmap to help lead and engage on your behalf, measuring progress along the way toward achieving your financial and life goals. Without a financial plan in place, you are hiking a mountain with no trails, not truly knowing where you are going or where you are going to end. A personal CFO provides the necessary skills and experience to keep you on the right financial path.
We focus on:
Making sure there is a true picture of who you are, your family and where you are going in life.
Where you are now and what results have you achieved.
If there is congruency from what you say and what you are doing to make a difference in your life?
Providing clarity around how you will review and plan for tax migration?
Having a clear understanding of your estate planning for the sake of your loved ones?
Protecting what you have from unforeseen circumstances professionally or personally.
Making the wrong financial choices are more costly than
engaging the right financial partner.